Research Stays at Partner Organisations
The Fellows may propose a Research Stay in one of the IMIBIC-P2Med Partner Organisations.
Planning Research Stays are encouraged, but they should be relevant, feasible, and beneficial for the researcher and in line with the project objectives.
The Research Stay can be a single period or can be divided into shorter mobility periods. It can take place at one or more organisations. A Research Stay is allowed during any phase of the project. The maximum length of a research stay is 3 months for fellowships that last 18 or less months, and 6 months for fellowships that last between 18 and 36 months.
The IMIBIC-P2Med Partner Organisations that are willing to host Fellows during optional Research Stays and/or provide additional training, are: (click "+" for more information)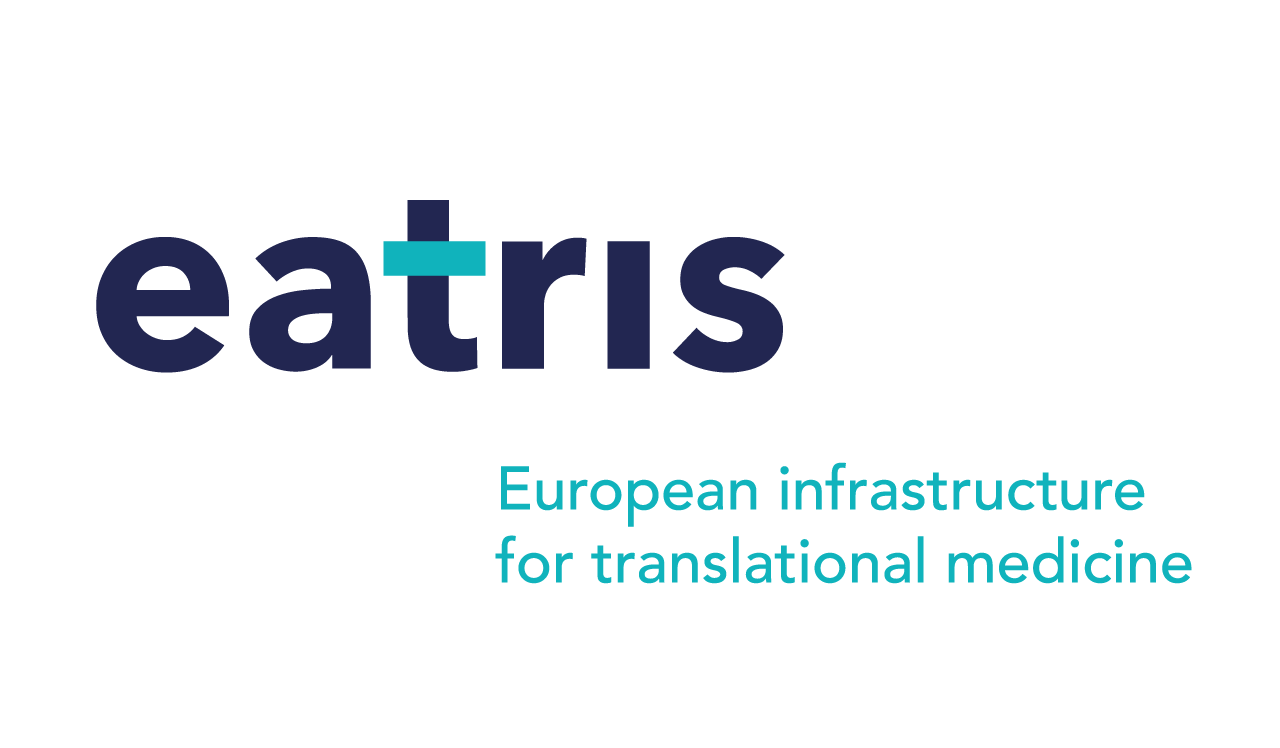 EATRIS is a non-profit European Research Infrastructure Consortium (ERIC), a legal status designed to facilitate the joint establishment and operation of research infrastructures of European interest. Its education and training activities focus on providing opportunities in Translational Medicine, which have high impact on researchers' daily practice; developing curricula that support the education of the next generation of translational scientists.
EATRIS's role in the programme is to offer both online and face-to-face training to the IMIBIC-P2Med Fellows
Translational medicine is a discipline in biomedical research that aims to turn observations in the laboratory, clinic and community into interventions that improve the health of individuals and the public. This training course introduces the key aspects of translational research and medicines development including: A general introduction to translational medicine; Different research and development phases of a new medicine; Target validation; Predictive models; Biomarkers and personalised medicine; Clinical trial design and implementation; and European regulations in this field. After the course, the participants will be able to identify the different steps that are necessary to take a new discovery from the lab to the patient's bedside and back again, describe the characteristics of good and bad preclinical models, give a definition of personalized medicine and biomarkers, and are familiar with the process to get a new medicine on the market. This course includes approx. 12h of self-paced learning, and is available for all IMIBIC-P2Med Fellows.
For more information: The Landscape of Translation Medicine Flyer
The course consists of an introductory e-learning (~12 hours student investment time) followed by a 5-day face-to-face workshop. The course is intended for early postdocs who are involved in biomedical research. It will offer the students a holistic understanding of the medicines development process, an opportunity to meet and engage in discussion with experts from academia and pharma at eye level, and introduction to new approaches in the medicines development sciences. The course is generally organised once a year, and in different locations in Europe. The IMIBIC-P2Med Fellow applicants may solicit participation in the editions of 2020 and 2021.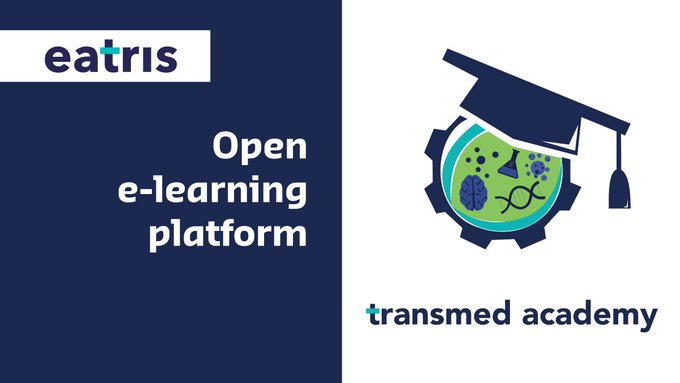 TRANSMED Academy provides open access to online courses and webinars around drug development and translational research.
To access the platform, click here.
For more information, see the
TRANSMED Academy Flyer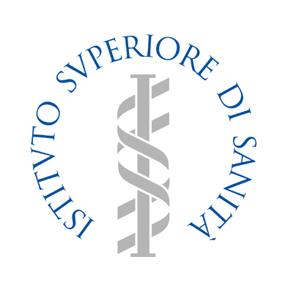 The National Institute of Health of Italy – ISS (Instituto Superiore di Sanità) is a research institute and the scientific advisory body of the National Health Service in Italy, which includes the Ministry of Health, the Regions and the Local Health Units. It has research, control and training functions aimed at promoting the Public Health and the development of programs according to the National Health Plan. The institute's activities cover a wide variety of fields, from cutting-edge molecular and genetic research to population-based studies aiming to prevent, diagnose, and treat disease and disability.
ISS is equipped with facilities and services to perform biomedical and biotechnology research (see ISS Core Facilities), Biosafety Level (BSL) 3 laboratories, and experimental animal facilities.
ISS offers research stays and training opportunities in the areas of:
Cardiovascular, dysmetabolic and ageing-associated diseases
Oncology and molecular medicine
Infectious diseases
Neurosciences
HIV/AIDS
Rare diseases

Bioinformatics Barcelona Association – BIB, is a non-profit association for the provision of education and training, the promotion of advanced research, knowledge and technology transfer, the stimulation of competitiveness and innovation within the industrial sector, and the provision of greater visibility as an international node in the field of Bioinformatics. BIB will facilitate the Fellows' access to its 55 member organisations both for research stays and training opportunities. The Fellows will enjoy the same benefits as BIB members in all training activities organised by BIB.
If you are interested in carrying out a research stay in one of the BIB member organisations, please contact coordination@bioinformaticsbarcelona.eu and imibic.p2med@imibic.org.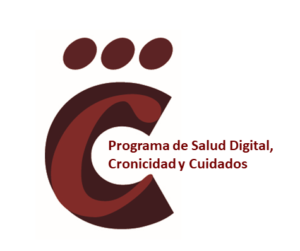 Crosadis is a new transversal programme of the Carlos III Health Institute (Instituto de Salud Carlos III - ISCIII). Crosadis integrates a research unit in Chronic Diseases, another one in Digital Health and a research unit in Nursing and Healthcare services. This research program addresses the challenges of chronicity from an integrative perspective, combining basic and translational research with the use of new digital health technologies and the application of systemic approaches for the design, implementation and evaluation of personalized service delivery interventions. Crosadis connects different health related disciplines, technologies, healthcare services, with the aim of contributing to patient empowerment and reducing the impact that chronic diseases have on the population and healthcare systems.
Crosadis offers research stays and learning opportunities within its three research areas:
Digital Health
Research in Nursing and healthcare services
Physiopathology of chronic diseases
For more information about Crosadis, please contact mmoreno@isciii.es
The Nursing and Healthcare Research Unit (Investén-isciii) of the "Instituto de Salud Carlos III" was created in 1996. Its objective is to promote research in health care in nursing and other related disciplines. The main activities of the Unit are to promote and coordinate multidisciplinary research in health care, and to encourage knowledge transfer to clinical practice, so the care provided in health institutions is of high quality and based on valid and reliable research results. The Unit has collaboration agreements within the Spanish National Health System with institutions of all the regions, as well as with international institutions.
Investén-isciii actively promotes the transfer of knowledge to clinical practice for a significant number of clinical researchers, mainly nurses and physiotherapists. By participating in Investén-isciii programs, young researchers will improve their future career perspectives and employability in the field of healthcare and health services.
If you decide to carry out a research stay with us, we will provide you with opportunities for collaboration across Spain. This offers a unique opportunity to carry out a research program including the possibility to obtain patient data, implement and evaluate clinical interventions as well as full training in Evidence-Based Clinical Practice. Taking part in the Investén-isciii research activities in cooperation with various international institutions will further expand your professional experience.
Groups offering hosting/training:
Group 1 (PI: Teresa Moreno-Casbas RN, PhD, FEAN, FAAN. mmoreno@isciii.es. +34637390052).Our research program in "Aging and Fragility" includes the prevention and treatment of dysphagia, prevention and treatment of falls, the study of chronodisruption, the prevention of delirium, dementia and depression and finally the detection and management of pain in people with cognitive impairment.
Group 2 (PI: Esther González-María RN, PhD. esthergomaria@isciii.es. +34918222548). Our Research activities are related to knowledge transfer methodology, including implementation training as well as national projects implementing guidelines in clinical practices. The group also works in evaluation of this implementation projects  through development of nursing sensitive outcomes indicators.