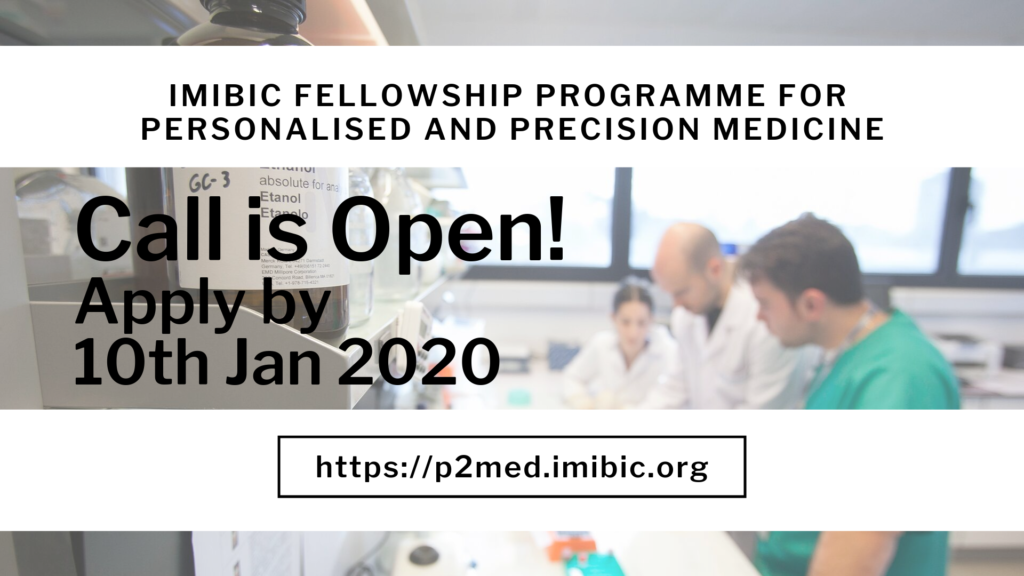 The IMIBIC-P2Med Call for Proposals is now open. Applications for the fellowships can be submitted until the 10th of January 2020 (midnight CET).
Detailed information about the application process, required documentation, and selection and evaluation process can be found on the programme website (https://p2med.imibic.org). For questions and doubts, applicants are encouraged to contact the Helpdesk at imibic.p2med@imibic.org / +34 957 21 37 16.
All applications must be submitted via the Online Application Platform: https://imibic.slideroom.eu
Download here the Call for proposals document.
Call Calendar:
Call opening: 1st of October 2019
Application deadline: 10th of January 2020 at midnight CET
Evaluation and selection: January – May 2020
Fellowships start date: June – September 2020
Press Release (1st October 2019):