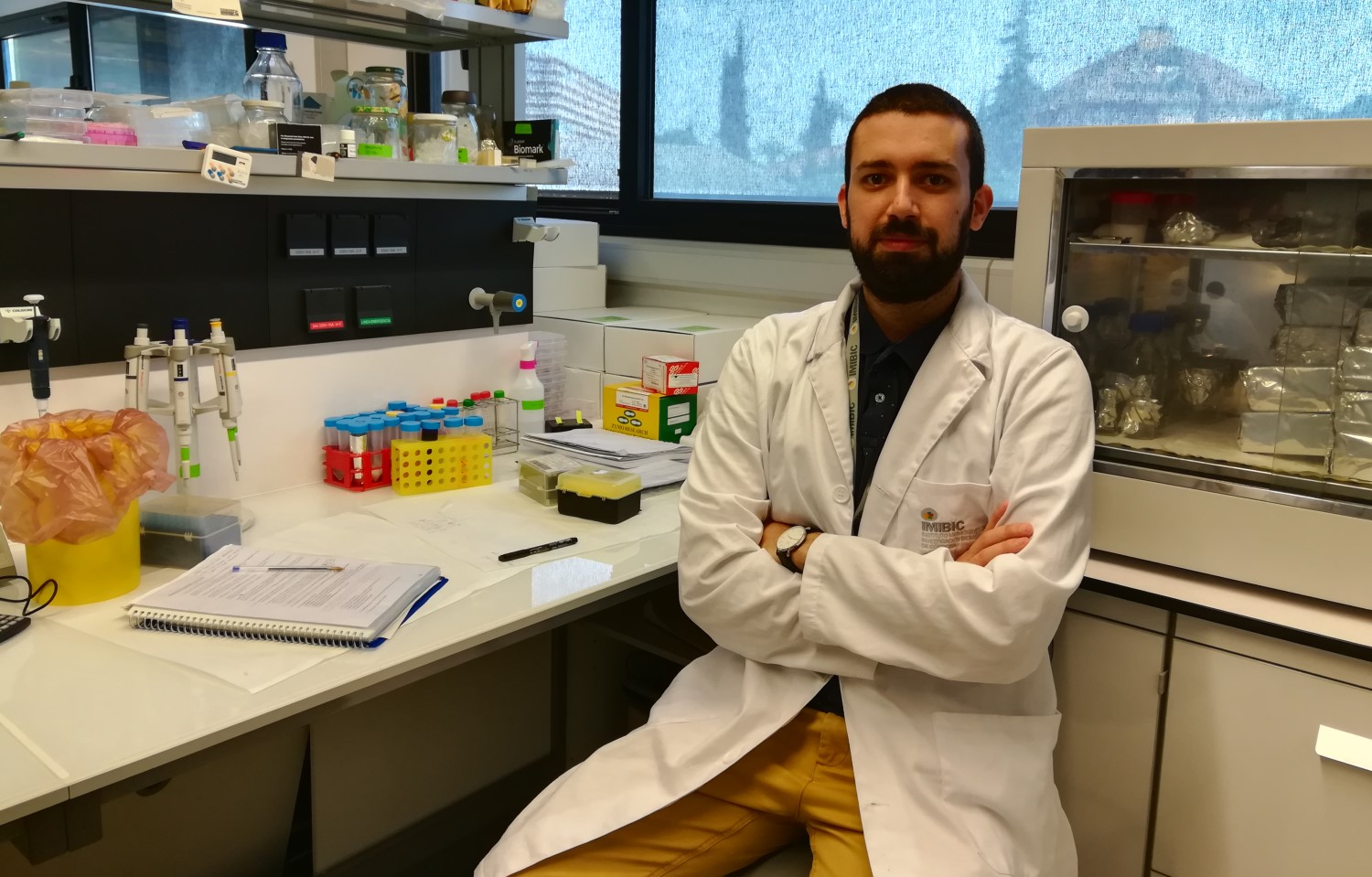 The fourth IMIBIC-P2Med Fellow joined IMIBIC in March. It was the turn of André Morais Sarmento Borges Cabral to start his 3-year journey as a MSCA Fellow and member of the GC27 OncObesity and Metabolism research group. André will be studying the role of GOAT/Ghrelin system in the pathological interaction between prostate cancer and obesity, under the supervision of Dr. Raúl M. Luque Huertas.
André's expectations of the scientific outcome of the fellowship are high, and he also believes it will bring many benefits for his professional career.
"Scientifically, developing this project will give us the opportunity to search for new tools to diagnose prostate cancer and better understand the impact of metabolic status, in particular obesity. The ultimate goal is to transfer the knowledge obtained in this project to the society. How? By helping to manage better prostate cancer patients, improve diagnostics and prognostic, and of course the treatment. On the other hand, this fellowship gives me the chance to develop and learn new skills through the planned research activities and the different training opportunities. It will also help me to set new collaborations with other research groups."
The IMIBIC-P2Med team and the entire Institute give André a warm welcome to IMIBIC!