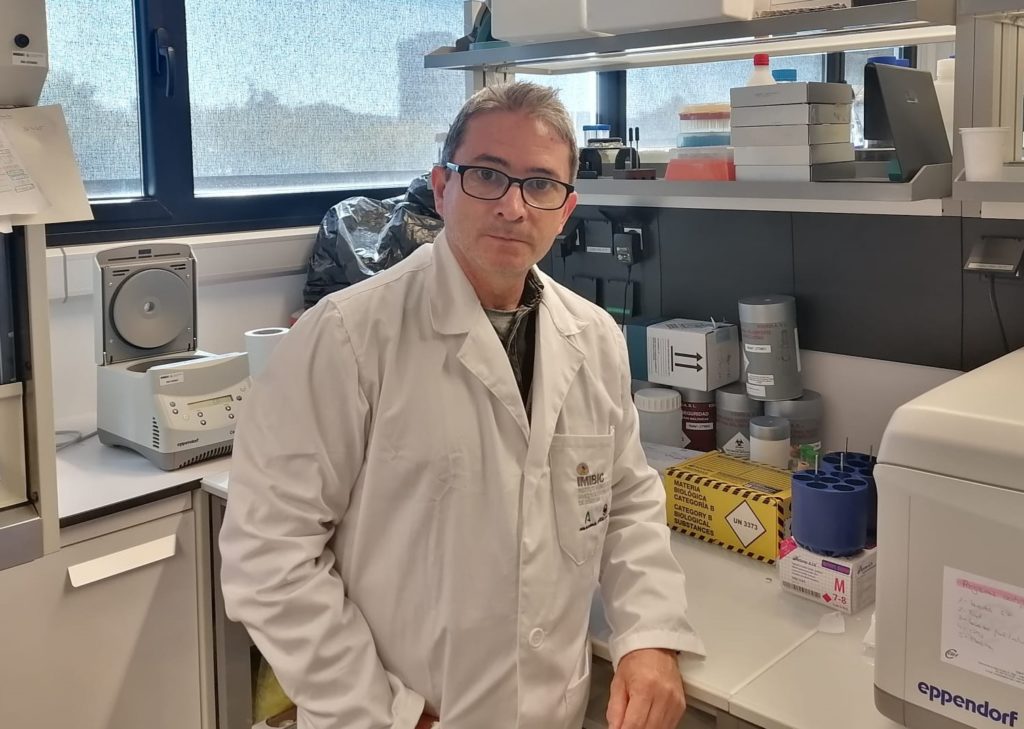 In October, we welcomed the fifth IMIBIC-P2Med Fellow to IMIBIC.
Alexander Batista Duharte started his fellowship with the group GC01 Immunology and Allergy, led by Prof Rafael Solana who also acts as his supervisor.
As a medical doctor, a specialist in Immunology and PhD in Basic Medical Sciences, originally from Cuba and with several years spent in Brazil, Alexander will bring to the group his experience in design and preclinical evaluation of vaccines. His research project "FluVac-Tregs" will focus on immunosenescence and immune responses to influenza vaccination, with the aim to generate new knowledge that allows increasing the efficacy of anti-influenza vaccines in older people.
Receiving a MSCA fellowship represents a great opportunity to complete my training and skills as a medical researcher and reach the highest level of scientific development. During these three years that the fellowship last, I will try to make the most of it, not only for my professional growth but also to give my best contribution to IMIBIC.
The timing of Alexander's arrival couldn't be better, as October also marks the start of the flu vaccine campaign in Córdoba. Alexander reminds about the importance of such campaigns to public health:
Despite the fact that currently the main focus of attention has been the vaccination against Covid-19, influenza is still a serious health problem with more than 4000 deaths each year in Spain, mainly in people over 60 years of age and during winter season. Even so, thanks to flu vaccination, thousands of people have saved their lives each year. It is important to bear in mind that once the Covid-19 is controlled, the flu will once again be the main threat to health, but can be prevented with vaccines.